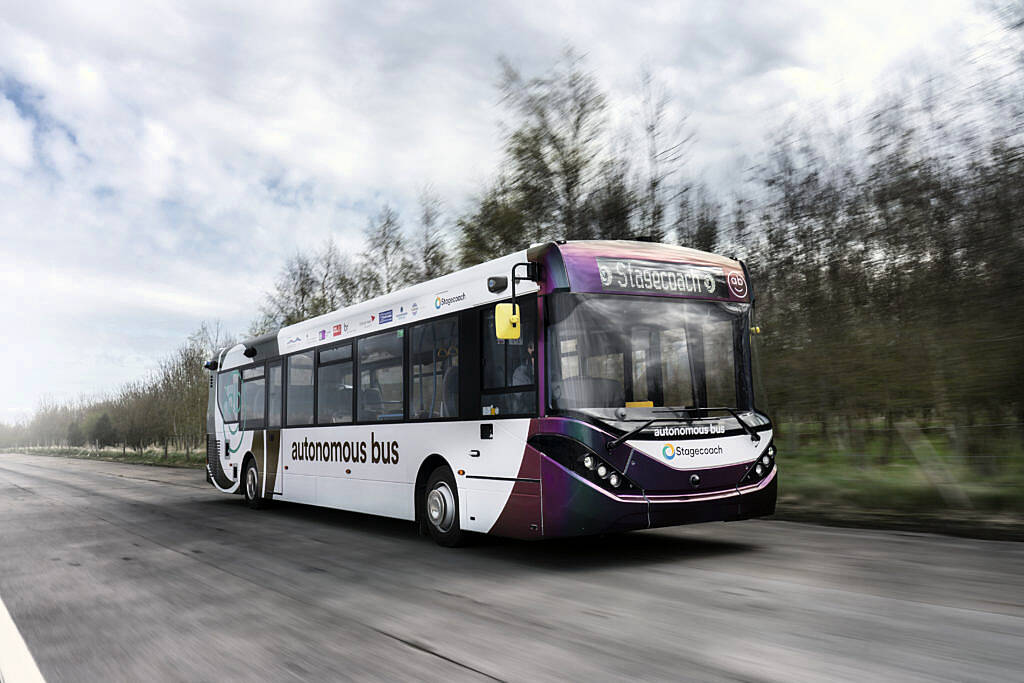 Full-size, self-driving buses will begin public service next month in what is believed to be a world first.
Stagecoach has announced that foundation work on Scotland's Forth Road Bridge will start on 15 May.
It will cover a 14-mile route between Ferrytoll Park and Fife and the Edinburgh Park train and tram interchange.
Five single-decker autonomous buses will operate on a frequent schedule for approximately 10,000 passengers per week.
The cars have sensors that enable them to drive along pre-selected roads at speeds up to 50 mph.
They will have two crew members on board.
A safety driver will sit in the driver's seat to control the technology, and a so-called bus captain will help passengers board, buy tickets and make inquiries.
The UK government believes this will be the world's first full-size, self-driving, public bus service.
Scottish Government Transport Minister Kevin Stewart said: "This is an exciting milestone for this innovative and ambitious project and I look forward to seeing the CAVForth Project hit the roads next month.
"Our long-distance road network can provide a wide range of environments as a diverse testing ground, and the ground-breaking and globally significant CAVForth project will really help Scotland establish its credentials on the world stage."
Carla Stockton-Jones, Managing Director of Stagecoach UK, said: "We are delighted to introduce the UK's first autonomous bus fleet in eastern Scotland, which is also our headquarters and where it all began more than 40 years ago.
"We are proud to be at the forefront of transport innovation with this project, which is a milestone for public transport, and we look forward to welcoming our customers on board in the coming months."