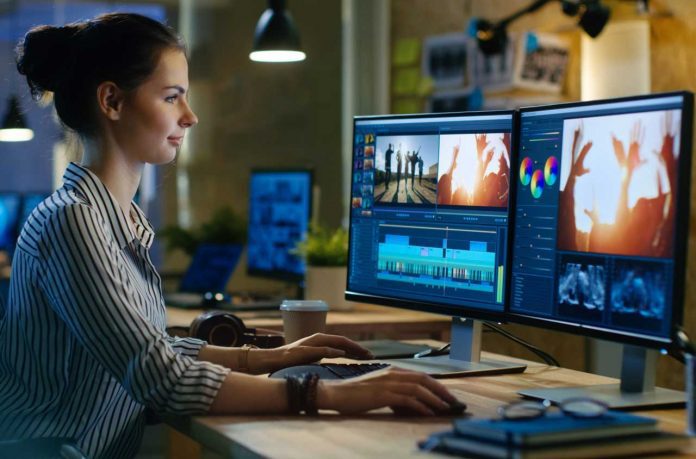 Depending on your needs and skill level, there are many ways to edit a video with background music. Whether for a school project or just for fun, editing videos with background music adds another layer of depth to the finished product. Screen recorder It plays a vital role when editing videos with background music as it helps to record the screen action and create the final video. It's also the primary tool used to create tutorials, how-tos, and demo videos. You can record just the tab, the browser, or the entire window.
Let's explore the best ways to edit a video with background music. Read on to learn more about how to edit a video with background music.
How to create your own video and add background music?
When it comes to creating an impact on an audience, there is nothing more powerful than video. With screen recording software, you can easily create your videos with voice recording, screen capture and other effects. And also consider adding background music to make your video more memorable and engaging. Here are some informative tips on how to get started.
Choose music that matches the theme of the video
It's important to choose music that fits the theme of your video. If you're making a serious documentary, choose something with a darker tone. If it's a happy party video, choose something with a faster pace that will keep people engaged and entertained.
There is royalty free music that you can rely on for music selection. Lots of available music templates that you can use. And it also allows the user to customize royalty-free music to enhance their videos.
Choose music that matches the length of your video
When it comes to background music, you don't want it to overpower the video. When choosing the perfect song for your video, make sure it's timed correctly, not too long or too sharp.
Find a music editing program
Find a good music editing program like Adobe Audition or Apple's Logic Pro to ensure your video looks professional and polished.
Add your music to the video
Once you've chosen the perfect song for your video, you can add it to your project in a variety of ways. Some programs allow you to layer several pieces and adjust their volume; this way one song doesn't overpower the other.
Adjust the volume of your music
After adding your music to the video, remember to adjust the volume of the background music so it doesn't overpower the main audio. Depending on the type of video you're creating, this can be an important step to ensure viewers can still hear and understand the dialogue.
If you are looking for best free screen recorder There are many options for capturing and editing your videos with background music. You need to find one with the features and tools you need, such as video clips, audio clips, transitions, effects, and more. Unleash your inner artist and create stunning videos with a few clicks of the mouse, all backed by some charming background music.
Add background music to a video simply and quickly
Make the most of screen recordings and create engaging videos with added background music. Today's screen recording tools make it easy and fast to add audio to any screen capture. Whether it's a tutorial, demonstration, or tutorial video, you can add music to your screen recordings to make them more engaging for viewers. The best part. You don't need any specialized recording or editing software. All you need is a screen recorder with audio mixer and you can quickly add music to your screen recordings.
Free tools, tips and resources
The great thing about adding background music to videos is that you can do it with free tools. Many free software programs and online resources are available for everything from audio editing to video production. Here are some top picks for free audio editing and video production tools:
VEED – video editing software with complete tools and features to create quality and professional videos. One of its tools includes adding background music.
Audacity – a popular, open source tool for recording, manipulating and editing audio files.
OBS Studio – free, open-source video streaming and recording software that runs on Windows, macOS, and Linux.
VideoPad – an easy-to-use video editor with audio mixing and visual editing capabilities
YouTube Audio Library – A library of royalty-free sound effects and music that you can use in your videos
Best examples of background music from popular videos
Impress yourself and your viewers by adding the perfect music to your videos. You can find inspiration for some of the best examples of background music in popular videos. From comedy sketches to tutorials, these videos show how a song can set tone and increase production value;
Try guys – A hit YouTube series that uses light pop music in their comedy skits
Simon Sinek – An inspiring motivational speaker who adds upbeat music to his speeches
Casey Neistat – Popular YouTube filmmaker who often uses instrumental hip-hop and electronic beats in his videos
Vsaus – An educational channel that uses intense rock and techno music as part of its branding
Hotels:
Adding background music to a video is a great way to make your content more engaging and interesting. With the right tools like screen recorder and adding background music tools, you can easily create engaging videos. If you think that these tasks are not easy, do not forget that there are guides that can help you how to record screen in windows For Windows as well as Mac users.