Media magnate Rupert Murdoch and Ann Leslie Smith have called off their engagement, two media outlets report.
Murdoch announced plans to marry Smith, 66, a dental hygienist and San Francisco police chaplain turned conservative radio host, last month.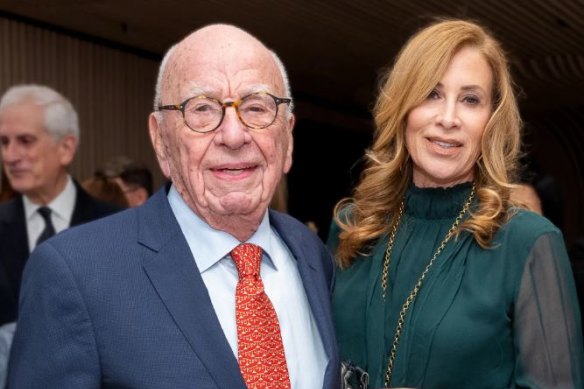 The 92-year-old tycoon born in Australia told New York Postone of his own papers that he had proposed to Smith with an Asher-cut diamond ring he had personally chosen.
Nevertheless, Vanity Fair, Citing "sources close to Murdoch", it is reported that the businessman has put the wedding plans on ice.
"A source close to Murdoch said he was increasingly uncomfortable with Smith's overtly evangelical views," the newspaper reported.
Reuters later confirmed the news.
The New York Times said a person close to the media mogul, who spoke on condition of anonymity, acknowledged that the wedding had been postponed, adding that it would not be "a huge leap" to say that Murdoch's relationship with Smith was over.
London Telegraph:, citing sources, said the pair reached a "mutual decision" after a heart-to-heart discussion on Monday night. It said Smith told her she was struggling to be in the public eye.