DOWNEY, California. – The first stop Rivals Camp Series it was sunday here in southern california and many top prospects were in attendance. Here's a recap of some of the event's top performers. the prospects who won the Gorney Awards.
LA RIVALS CAMP SERIES: Camp MVPs | Combine participants with Sunday camp tickets
The surgeon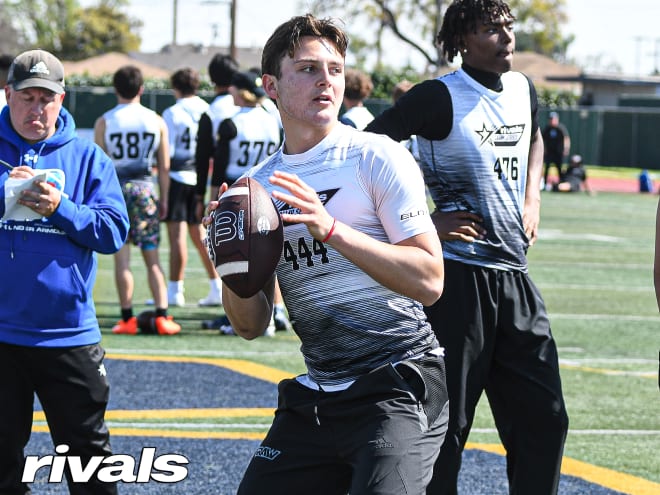 Julian Sayin arrived late due to a previous engagement, but it didn't really matter as the five-star quarterback jumped into the lineup and began throwing perfect darts to receivers all over the field.
Down to 195 pounds, the Alabama commit from Carlsbad, Calif., looks fuller, and he's still so precise and technically sound in everything he does at quarterback.
*****
BRICK WALL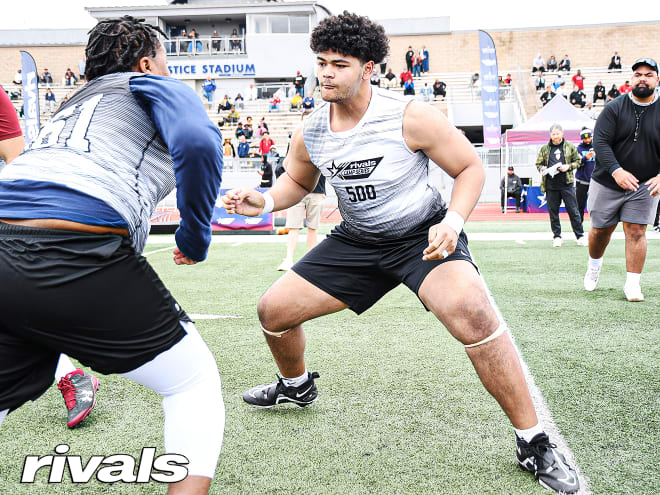 Douglas Utu just doesn't let defensive linemen get past him. The Las Vegas Bishop Gorman standout, who is highly rated in 2025, certainly backs that up by absolutely rocking behind the opposition, whether offensive guard or tight end.
From brute strength to great technique to powerful legs and arms, Utu is the complete package.
*****
A YEAR MAKES A DIFFERENCE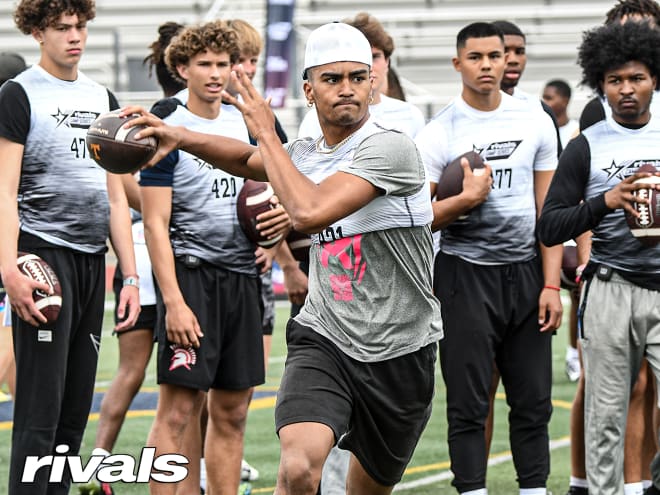 Madden Iamaleava is no longer Nico's little brother. Warren, a 2025 quarterback from Downey (Calif.), is bigger than he was at the Rivals' camp a year ago. He rattled the ball all over the court, and Iamaleawa could be one of Southern California's next great defenders as he makes a name for himself.
*****
OFFER: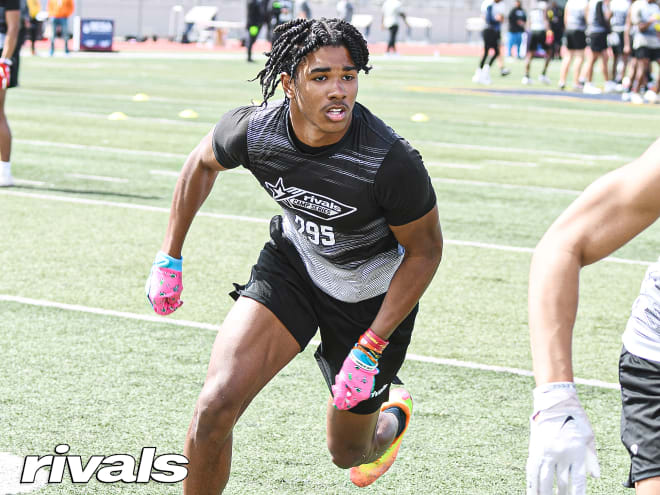 Dijon Lee Jr. measured in at 6-foot-3, and he looked taller than that because of his length and range as the 2025 cornerback picked off receivers, ran with them and threw balls in the scrimmage.
So far, the Mission Viejo, Calif., native has Power Five offers from Boston College, Colorado and USC, but it's hard to believe more aren't on the way.
*****
BEAST MODE!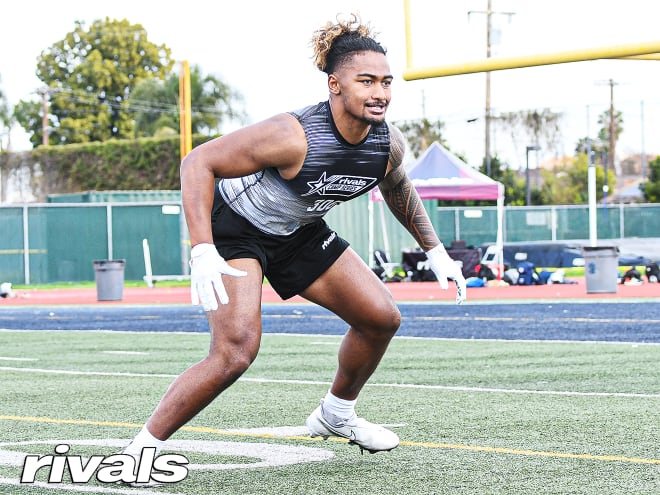 There is an hour of exercise Competitors camp where the linebacker blitzes and the running back has the unenviable job of trying to block them. For those having trouble slowing down four-star quarterback Jordan Lockhart, good luck.
Bellflower (Calif.) St. John Bosco looks bigger every time we see him thanks to some pretty intense individual workouts, and in one rep Lockhart basically took the run and returned the bag. It was impressive to see.
*****
HIGHLY ZOOMED IN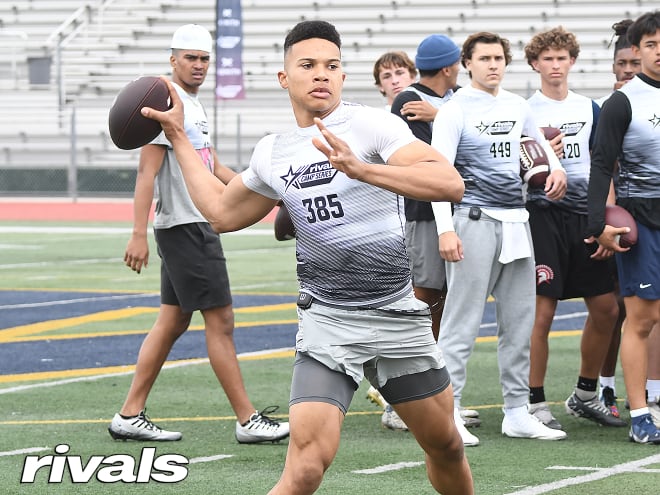 Hussan Longstreet first burst onto the regional scene two years ago, when he was still baby-faced and needed to fill out physically. Fast forward to Sunday and the new Corona (Calif.) Centennial standout was arguably the most physically imposing quarterback at the event. He's muscular and still threw dimes all over the field as one of the best QBs out there.
*****
DEEP THREAT
Jordan Anderson was incredible on Sunday, and even those in camp were texting me about how unstoppable he is as an outside receiver. The Oregon commit, who now plays for Newport Harbor in Newport Beach, Calif., didn't run easy routes that put corners in impossible positions, but he ran past them deep, caught really tough passes, made other plays. couldn't get it and on short routes he was getting wide open.
*****
EARLY BREAKER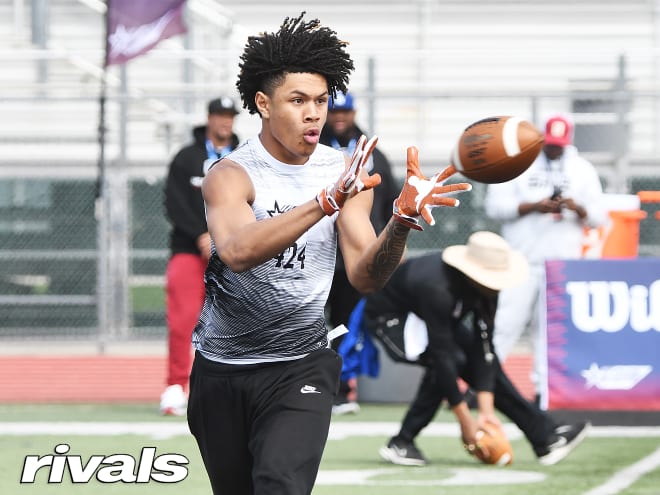 Philip Bell deserves an award for even being there Competitors camp. The 2025 four-star athlete spent the early part of the weekend in Michigan, then flew to California overnight, landing around 2 a.m., only to wake up a few hours later to come compete.
Bell could become one of the top receivers in the class of 2025 and even get a few hours of sleep to still make an impression during the event.
*****
FUTURE STAR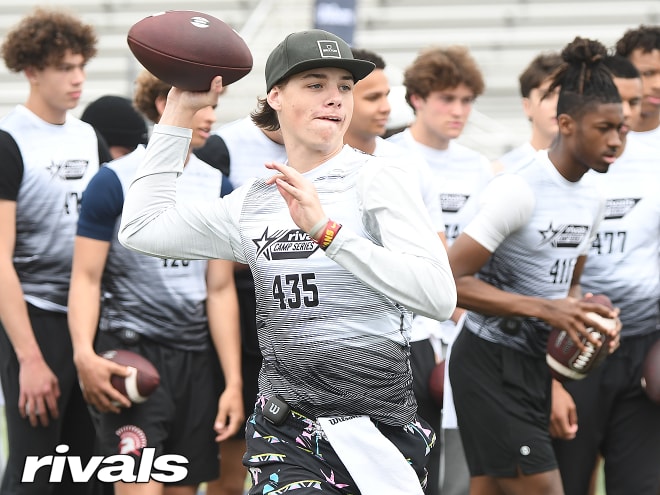 By any measure, Daniel Mielke II is on his way to greatness at quarterback. in 2027 quarterback, who will play for La Verne (California) Bonita, has a great arm, he's accurate, the ball pops out of his hands, he's mature beyond his years and has every appearance of being arguably the best upperclassman quarterback. the event.
Southern California always produces elite quarterbacks, and Mielke can reach that level.
*****
FILLING BIG SHOES
Akili Smith starred at San Diego Lincoln, starred at Oregon and then was the third overall pick in the 1999 NFL Draft. Now his son, Akili Smith Jr., is making a name for himself. The 6-foot-6 linebacker from Murrieta, Calif., Vista Murrieta has all the tools to be special, and the 2025 standout certainly held his own and more during Sunday's camp.
The Ducks have already offered, but so have several other schools as his recruitment is just getting started.
*****
THE BEST NAME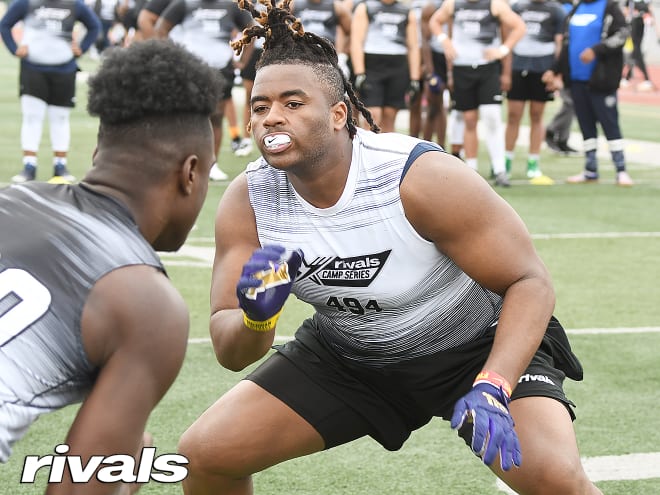 Great king. There have been some unlikely names in recruiting over the years, but the 2024 offensive lineman from Bellflower (Calif.) powerhouse St. John Bosco not only has a phenomenal name, but he also excels at tackles and more than holds his own. .
UNLV, Oregon and Northern Arizona are among his offers, but as Large gets more exposure, his recruitment should increase.
*****
THE BULL IN THE CHINA SHOP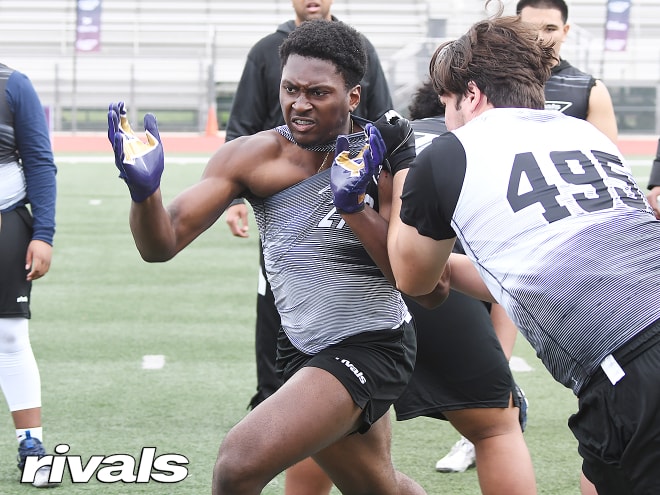 Chinedu Onyegoro was one of the most exciting prospects at any position in Sunday's camp, as well as one of the nicest. Defensive end King Drew of Los Angeles (Calif.) still relies on raw athleticism and must continue to develop his moves off the edge, but once he gets that down, the 2025 prospect will be truly special.
He has all the physicality and athleticism in the world and will only get more impressive as his game improves.
*****