Twitter has no Australian staff regulator can contact for child exploitation materials, parliamentary committee hears
The parliamentary joint committee on law enforcement is today examining the law's capabilities when it comes to child exploitation, with the Greens senator David Shoebridge questioning the Attorney General's Department, Home Affairs and the Office of the eSafety Commissioner.
The Office of the eSafety Commissioner's Toby Dagg has spoken about the growing awareness of the importance of local jurisdiction responses in this space.
Dagg confirmed that Twitter has no Australian staff the regulator can contact regarding child exploitation materials, while Microsoft takes an average of two days to respond to a complaint about child exploitation material such as livestreaming on Skype.
Here is Shoebridge's summary of what the committee has heard this morning:
Key events
Adam Morton
Big industrial emitters could cut CO2 by 90% by 2050 without offsets, report finds
ome of Australia's largest heavy industrial companies have backed a report that says they could cut direct greenhouse gas emissions in their supply chains by more than 90% by 2050, and not have to rely heavily on carbon offsets.
The report, by the Australian Industry Energy Transitions Initiative (ETI), prepared over three years by Climateworks Centre and the CSIRO, found the industrial transition would cost the equivalent of $21bn a year over three decades if Australia were to play its part in trying to limit global heating to 1.5C.
It has landed during a political debate over the safeguard mechanism, the Coalition policy that the Albanese government says it wants to revamp to reduce the CO2 emitted by Australia's 215 biggest polluting industrial facilities. The Greens have offered to support Labor's plan if it agrees not to approve any more coal and gas mines, a step the government says it will not take.
Read the full story here:
University staff wage theft exceeds $80m in three years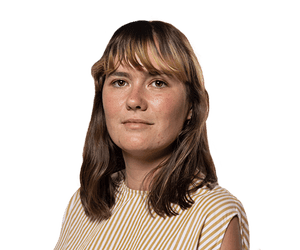 Caitlin Cassidy
University staff have been underpaid more than $80m in the past three years, a landmark report on wage theft has revealed.
The National Tertiary Education Union (Nteu) analysis of 34 cases found 22 public universities had withheld at least $83.4m in wages since 2020.
The real the figure was likely to be in excess of $90m higher with three cases still ongoing or without a figure disclosed.
The Nteu national president, Dr Alison Barnes:
This report exposes what we've known for some time – systemic wage theft has been baked into universities' business models. The sheer scale of wage theft in higher education is staggering. It's absolutely shameful that so many Australian university staff have had wages stolen.
Victoria leads the nation in underpayments, tallying up a bill of more than $50.2m, followed by New South Wales at almost $25m.
The University of Melbourne has the highest tally for one institution, with $31.6m in stolen wages in four separate cases. The University of Sydney is ranked second with $12.7m.
RMIT ranked third at $10m followed by Monash University ($8.6m) and the University of Newcastle ($6m). Monash, the University of NSW and Deakin University all have cases ongoing.
Barnes said the federal government needed to urgently act on its election promise to make wage theft a crime, calling for strong penalties including jail time for the most egregious offences.
The report also called for a crackdown on casualisation in the workforce and fresh parliamentary inquiries into university governance.
A spokesperson for the University of Sydney said it was "absolutely committed" to ensuring staff received their full entitlements, and had a process to ensure any claims of underpayment were carefully investigated and resolved appropriately.
When we became aware of errors in the payment of some employee entitlements, we publicly committed to … remediating all affected staff as quickly as possible. The majority of errors identified … were found to have affected casual professional staff, rather than academic staff.
A University of Melbourne spokesperson said there was an "extensive program of work" underway to reduce reliance on casual employment, re-think the universities workforce model and "improve our employment and management practices".
Stuart Robert on superannuation changes
The shadow assistant finance minister, Stuart Robert, has criticised the treasurer's plan for being too focused on "super funds' purpose for super", and not enough on the individual.
The treasurer is talking about anything other than the cost of living crisis engulfing Australians. This morning he's talking about the purpose of super.

The problem is the treasurer is talking about his purpose for super and the super funds' purpose for super, not the purpose for individual Australians.

The treasurer talking about dignity, but again he's speaking about the dignity of the super funds.

The coalition, the Liberal National parties, we're concerned more about the dignity of the individual. And what can be more dignified than an individual Australian owning their own house.

And frankly, what can be more undignified than a super fund using your money to buy a house that you have to rent. What can be more dignified than Australians getting early access to super because they're 26 weeks unemployed and they've got a family.
Treasurer calls for changes to superannuation laws
The treasurer, Jim Chalmers, stepped up to speak a little while ago about the proposed changes to superannuation laws that will make it harder for people to withdraw savings before retirement.
We acknowledge the last decade or so of super policy has been challenging for many of you to navigate. Our predecessors took an attitude towards the industry that could be contradictory, sometimes counterproductive and often costly.

They promoted performance but they denigrated the best performers. They claimed the mantle of member first while simultaneously in many cases putting them last.

And super balances were raided as part of their opportunity to cover for some of the weaknesses and failures in economic policy.

This messy ideologically-motivated approach culminated in the early release debacle during the pandemic. Without consultation and little consideration, Australians were forced to choose between better incomes in retirement or paying their bills. Funds were forced to liquidate assets and $36bn of Australian retirement savings were lost.

Our government will take a different approach. We have started by addressing some of the immediate problems in the system. Stephen [Jones] has led a review into the last government's your future, your super reforms, and this review won't undermine the performance test which, we said before, which must and will continue.

But it will look to remove some of the unintended consequences of those reforms and keep the focus on the best interests of members. So this year, in 2023, our agenda for super goes further. We'll try and end the super wars once and for all. And make sure that the future changes to the system are compatible with the main objective of super. And doing that requires us to embed superannuation's purpose into law.
Twitter has no Australian staff regulator can contact for child exploitation materials, parliamentary committee hears
The parliamentary joint committee on law enforcement is today examining the law's capabilities when it comes to child exploitation, with the Greens senator David Shoebridge questioning the Attorney General's Department, Home Affairs and the Office of the eSafety Commissioner.
The Office of the eSafety Commissioner's Toby Dagg has spoken about the growing awareness of the importance of local jurisdiction responses in this space.
Dagg confirmed that Twitter has no Australian staff the regulator can contact regarding child exploitation materials, while Microsoft takes an average of two days to respond to a complaint about child exploitation material such as livestreaming on Skype.
Here is Shoebridge's summary of what the committee has heard this morning:
Cash for young NSW country drivers to update cars
Younger drivers in regional NSW could be given $5,000 to help them buy a safer car, in a move the premier hopes will save lives in the bush.
In a trial announced today, drivers under 25 who drive a used car with a safety rating of one or two stars, or whose car is more than 16 years old, could be eligible to upgrade to a safer vehicle.
The premier, Dominic Perrottet, said:
We will get old and unsafe cars off our country roads and make it easier for young drivers to get behind the wheel of a safer car.

This is extra incentive for kids in the bush to ditch their old cars and upgrade to a more modern vehicle with better safety features.
The subsidy will be available for up to 1,000 young drivers in regional areas, after an initial trial of 50 drivers in selected areas.
This is one way we can lower the risk of country kids being seriously injured or losing their life in car accidents.
The deputy premier, Paul Toole, said the initiative recognised that young drivers were much more likely to inherit the old family car or buy an older, cheaper or less safe vehicle.
This landmark trial will provide a helping hand to young drivers to buy a safer set of wheels.
– AAP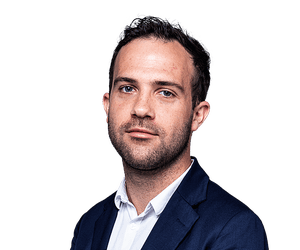 Michael McGowan
Matt Kean does not endorse David Elliott for upper house, wants a woman to fill vacancy
New South Wales treasurer Matt Kean has made no secret of his thoughts about the prospect of rival minister David Elliott filling the upper house seat left vacant following the sacking of Peter Poulos, saying he would "like to see a female" take the spot.
Elliott, the retiring transport minister and one of the government's most vocal spear throwers, has put his hand up for a position on the Coalition's upper house ticket left vacant after Poulos was sacked over the weekend.
He told Sydney radio station 2GB this morning that he would "like to be considered" for the role.
But he faces an uphill battle. Kean, the party's senior moderate who has often clashed with Elliott both publicly and privately, was asked about the vacancy on Monday and left no confusion about where he stood on Elliott's candidacy:
What I'd like to see is a female fill that vacancy. That's no secret. I've been campaigning on that front for a while and that's what I think should happen here.
Perrottet also declined to endorse Elliott's very public bid for the spot, saying only that the transport minister had "made a significant contribution to the NSW parliament".
'Conspicuous lack of politicians' at yes campaign launch: Parkin
This week the advocates for the Indigenous voice to parliament will officially launch the yes campaign.
Dean Parkin, the director of From the Heart who was closely involved in the process that resulted in the Uluru Statement, says the campaign is focused on getting more grass roots supporters.
Parkin told ABC Radio this morning:
It's time to bring the conversation down from the politicians and the media types and the commentators and bring it back to where it should be. It should be in communities across the country. That's where this whole idea started from. That's where we know that campaign will be won.

… Our focus, as always will 100% be on making sure that all Australians are involved in this conversation around the voice and this question around recognition.
Parkin said at the launch of the campaign in Adelaide this Thursday, there will be a "conspicuous lack of politicians".
It's about bringing together all sections of community. We've got people from the faith groups, we've got people from civil society, we've got Indigenous people, we've got non-Indigenous people. There'll be a conspicuous lack of politicians at this launch. This is about the community.
Karvelas:
They're not invited?
Parkin:
They've had their go and there'll be other gos for politicians after this. This is unashamedly focused on Australians from all walks of life, bringing them together and saying it's time that we bring the conversation back to the community.

It's not going to be a big fireworks show. It's really about grounding where this should be. And I'm really excited about it. In some ways we're not commencing the campaign – we've been at this for nearly six years now, but to reorientate and refocus this issue back to where it should be. I'm just really excited. I can't wait for Thursday.
Family violence on the rise in NZ in wake of Cyclone Gabrielle
Reports of looting in New Zealand regions affected by Cyclone Gabrielle are overblown, police say, but family violence is spiking.
At least 11 people have died as a result of New Zealand's biggest storm in decades, with widespread damage to infrastructure, property and business.
Electricity is still cut to much of Napier, the regional centre in the Hawke's Bay region where eight people have died.
In the absence of reliable power and communications, many feared an increase in gang activity or opportunistic crimes. However, police commissioner Andy Coster said data showed reports of dishonesty offences had decreased.
Police made 60 arrests in the past six days in the eastern district, which comprises the Hawke's Bay and Gisborne-Tairawhiti regions.
Coster told Radio NZ:
Dishonesty offending, at least on the numbers available to us, is less than its normal level.

We must acknowledge this kind of behaviour. Preying on communities that are utterly devastated is completely unacceptable.

What we're actually seeing is an increase in family harm reporting.
Coster said the rise in family violence was not surprising given the challenges facing families in the region.
We can understand the pressure that is on the communities that are affected here. No doubt that's playing out in a range of ways in terms of tension between people at supermarkets, petrol stations but also in homes.

People are under pressure and that's really understandable in the circumstances they're facing.
Police have sent an additional 120 officers to the eastern district in the past week to maintain a visible presence and assist with the emergency response.
Another 100 police based elsewhere were tasked with "working the phones" to investigate the thousands of reports of uncontactable people.
As of this morning, Coster said police had received roughly 6,500 reports of missing New Zealanders, with 4,000 confirmed as safe.
Coster – who expects the death toll to increase further – said police had "a lot of volunteer help" to visit addresses when phone inquiries failed to find missing people.
– AAP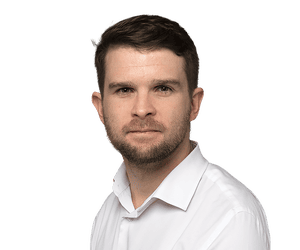 Christopher Knaus
Greens decry decimation of independent observer program for live exports
Almost half the live export ships that sailed from Australia without an independent observer claimed there was "insufficient space" to allow them onboard last year, new data shows.
The independent monitoring scheme established in 2018 after 2,400 sheep died while being exported by Australian exporter Emanuel Exports has weakened considerably since its resumption from a Covid-related pause, data shows.
Data presented to Senate estimates last week showed independent observers boarded just 11 of 78 eligible live export voyages between May and the end of December last year. That is despite the government clearly telling vessel operators to expect observers on any eligible voyages.
Aston voters will head to polls on 1 April
Voters from the Aston electorate will head to the polls on April Fools' Day to select their replacement for outgoing Victorian Liberal MP Alan Tudge, AAP reports.
House of Representatives speaker Milton Dick has set the date for Saturday, 1 April.
Tudge delivered his resignation letter to the speaker last week which kicked off the formal byelection process.
Labor announced breast cancer survivor Mary Doyle would be the party's candidate.
Doyle was selected by Labor to take a second shot at the seat, having won 47.2% of the two-party vote at the 2022 federal election.
The Liberal party has not yet announced its pick but opposition leader Peter Dutton has promised a strong, local candidate for the seat.
Senior Liberals are pushing for a female candidate to be chosen but a decision has not been made.
Former Victorian upper house MP Cathrine Burnett-Wake announced last week she would nominate for the Liberals.
Another potential candidate is Melbourne City councillor Roshena Campbell.
The byelection is also expected to feature candidates from the Greens and One Nation and possibly an independent.
Greens senator backs union's call to ban engineered stone
We mentioned earlier about the Construction Forestry Maritime Mining Energy Union's campaign to ban engineered stone commonly used in kitchen benchtops and linked to silicosis, an incurable lung disease likened to asbestosis.
Engineered stone is cheaper than naturally occurring stone but dust created during the manufacturing process can pose a serious health risk.
Greens senator David Shoebridge has backed the calls to ban engineered stone.
One person dead after Sydney unit engulfed in fire
A person has died and three others are in hospital after an explosion triggered a fire that engulfed an apartment block in Sydney's inner west, AAP reports.
Fire and Rescue NSW said it received calls about an explosion and fire in a block of units on Young Street at Croydon around 5.45am on Monday.
Twelve fire trucks and more than 40 firefighters arrived to find the fire had engulfed a ground floor apartment and was spreading to units above.
Trapped residents living on the third floor were rescued by firefighters on ladders and about 30 people were evacuated.
A resident says she was getting ready for work when she heard the explosion. She told ABC TV:
All of a sudden I felt the house shake and very loud noises and glass shattering.

I thought the back of my house was collapsing so just ran out with my family and then went down the back to see what was going on.
She saw a four-metre "big ball of fire" before yelling for people to evacuate.
A resident, a firefighter and a police officer were taken to hospital and are reported to be in a stable condition.
Fire crews extinguished the blaze and found a body inside the ground floor unit where they suspect the fire started.
Fire investigators are working with NSW police to determine the cause of the incident.
Ampol to pay extra $157m in tax for Singapore hub
The Australian tax office's $157m settlement with Ampol over its Singapore hub comes as part of the ATO's focus on targeting multinationals' offshore procurement hubs.
The Australian Taxation Office's deputy commissioner Rebecca Saint said the settlement shows the ATO's commitment to working with multinationals to ensure full compliance with the Australian tax regime.
In a statement the ATO said the settlement resolves the dispute for past years back to 2014 and also locks in the tax outcomes of the arrangement out to 2033:
The settlement covers the transfer pricing outcomes of refined products and crude oil between Ampol Singapore and Ampol Australia as well as how Australia's controlled foreign companies regime will apply to the profits of Ampol Singapore.

The Tax Avoidance Taskforce has had a focus on offshore procurement hubs for a number of years.

Broadly, under these models, an offshore entity of the multinational group (the procurement hub) is used to procure goods from third party suppliers and in turn on-sell those goods to the Australian arm of the group. The procurement hub is typically located in a low or no tax jurisdiction.

We are keen to ensure that procurement hubs are not used as a mechanism to shift profit from Australia by charging excessive prices for imported goods and services in an effort to reduce tax paid in Australia.
The assistant minister for competition, charities and treasury, Andrew Leigh, says the latest settlement follows those with BHP and Rio in a trend which must continue to ensure multinationals "pay their fair share of tax".
The minister for defence industry, Pat Conroy, is leaving the Munich Security Conference, after meeting with several international counterparts.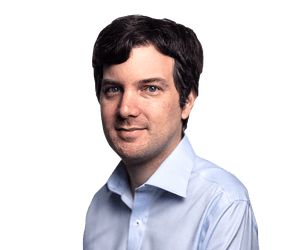 Daniel Hurst
Chalmers pledges 'end the super wars once and for all'
Australia's superannuation system must be "equitable and sustainable", the federal government has declared, in a move that will fuel speculation about a future budget crackdown on tax concessions at the top end.
The treasurer, Jim Chalmers, will say in a speech in Sydney today that he wants to "end the super wars once and for all and make sure that future changes to the system are compatible with its very objective".
The treasurer will propose to enshrine in law a new definition that states "the objective of super is to preserve savings to deliver income for a dignified retirement, alongside government support, in an equitable and sustainable way".
You can read more about that speech here:
Shark kills Australian tourist in New Caledonia
A shark killed a 59-year-old Australian tourist on Sunday near a crowded beach in the French Pacific territory of New Caledonia, Agence France-Presse reports.
The man was swimming close to a pontoon around 150 metres from the beach in the capital Noumea when the shark attacked, biting him several times, authorities said.
Two people sailing their boat nearby rushed him back to the beach, where emergency services tried to save him. The man had major bite wounds in his leg and both arms, local prosecutor Yves Dupas told AFP.
He died at the scene despite receiving cardiac massage.
Many people were in the water at the time and witnessed the incident at the Chateau-Royal beach just south of Noumea.
There was a panicked rush back onto the beach and police evacuated the area.
Noumea's mayor, Sonia Lagarde, ordered the closure of most beaches in the area and the capture of tiger sharks and bull sharks in nearby waters.
Drones were deployed to track them and two were sighted before operations were suspended at nightfall, police said.
The prosecutor said an investigation would shed more light on the circumstances of the attack, which happened inside the zone watched over by lifeguards.
A 49-year-old swimmer was seriously injured by a shark last month, also near the Chateau-Royal beach.
A surfer was also attacked by a shark a few days later but escaped without injury.
New Caledonia lies south of Vanuatu and 1,200km east of Australia.
It ranks 13th in the world for the total number of shark attacks, according to the Florida Museum of Natural History, which has kept a tally of worldwide shark attacks since 1958.