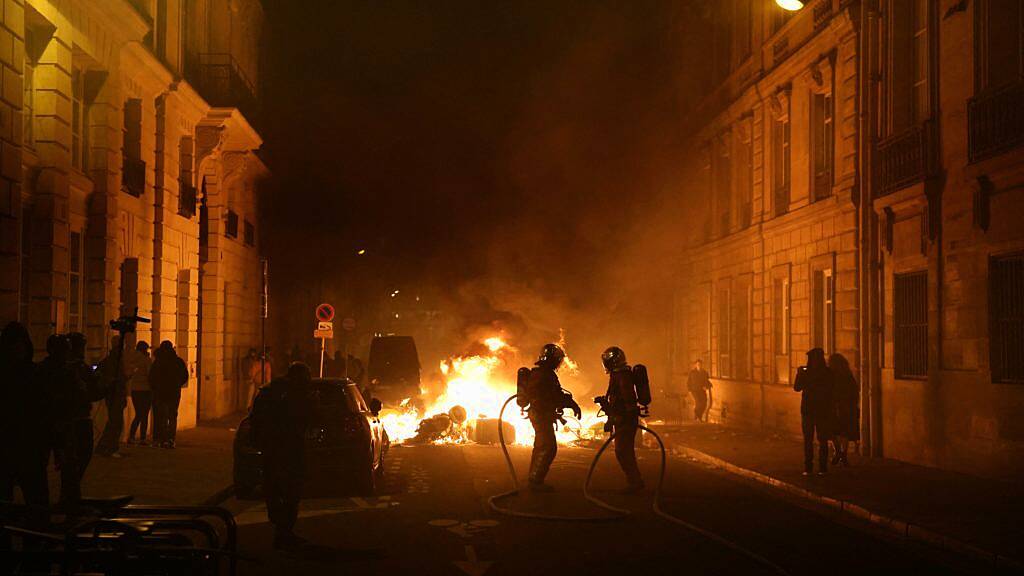 Police fired tear gas at protesters in Paris' Place de la Concorde, where about 7,000 people demonstrated against the government's pension changes in a spontaneous and unplanned rally.
A Reuters reporter saw rocks being thrown at police, who were accused of dispersing groups of protesters.
The demonstration took place across the River Seine from parliament, where Prime Minister Elisabeth Bourne said earlier Thursday that her government would implement the reforms using a constitutional special clause because her minority government could not get the necessary support from the opposition conservative Les Republicains party.
President Emmanuel Macron avoided parliament and decided to push through the highly unpopular bill. The bill would raise the retirement age from 62 to 64 by introducing a special constitutional mandate.
The risky move is expected to prompt a swift vote of no confidence in his government.
world
Macron avoids parliament to force French re…
The decision came moments before a vote was scheduled because the government had no guarantee that the bill would have a majority in the National Assembly, the lower house of the French parliament.
The bill is key legislation of Mr Macron's second term, but has sparked major strikes and protests across the country since January.
On Thursday, as lawmakers gathered in the National Assembly to vote on the bill, left-wing members of parliament began singing the Marseillaise, France's national anthem, preventing Prime Minister Bourne from speaking and forcing the speaker to adjourn the session.
The atmosphere near the parliament was tense as armed guards and riot police cordoned off the picturesque quarters of the National Assembly. — Additional reporting AP