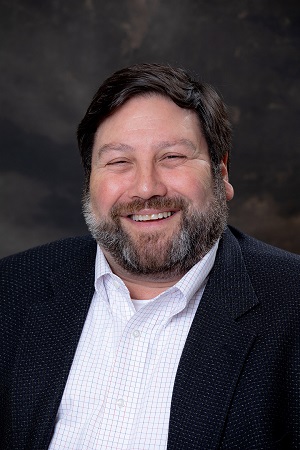 Although David Altunian is relatively new to Rhode Island, he brings decades of experience in the Texas innovation and university landscape to the Ocean State. Now the Salve Regina University professor continues his work on the province's entrepreneurship landscape as the latest addition to RIHub's board of directors.
PBN. What brought you to the Ocean State and how did you become involved with RIHub?
ALTUNIAN: I joined Salve Regina University in December 2021 as Vice Provost for Graduate and Professional Studies. One of the things that interested me about the opportunity was the entrepreneurial opportunities that exist here with the proximity to many universities and post-secondary schools, research and development centers, and the key markets of New York and Boston.
One of the first things I did when I moved here was connect with Molly Williams at Innovate Newport, who helped introduce me to some of the people involved in the entrepreneurial ecosystem. Annette Tonti, CEO of RIHub, was one of those first meetings and we connected immediately.
Many of the challenges and issues that Annette and the RIHub board have focused on are some of the same issues that I worked on in Austin. Further meetings and discussions led to the possibility of the RIHub board.
PBN: What is your background in innovation and entrepreneurship?
ALTUNIAN: I spent over 30 years in the technology industry with companies such as Compaq, Motorola and Dell. I was the co-founder and CEO of Motion Computing, one of the first commercial tablet companies focused on creating mobile products and solutions for enterprise use.
While most of my work has been in product marketing and management, almost my entire career has focused on developing and bringing products to market in new, emerging technology areas. For many years, I have been very involved in Austin organizations that support business and economic development, such as the Austin Technology Council, the Greater Austin Chamber of Commerce, and Capital Factory, one of the leading entrepreneurial hubs in Central Texas.
10 years ago I went back to school and earned my doctorate in business administration from Oklahoma State University with a research center focused on entrepreneurship. I have been involved in entrepreneurship and innovation for most of my career in terms of practice, teaching and research.
PBN. What new perspectives do you hope to bring to the RIHub Board of Directors?
ALTUNIAN: RIHub already had a great board of directors. I hope to contribute in three main areas. helping to expand the network by connecting Rhode Island innovators and entrepreneurs with other innovation communities; and supporting and facilitating greater collaboration among the state's key stakeholders.
PBN: What are the biggest challenges and opportunities facing Rhode Island entrepreneurs right now? How does that compare to what you see in Texas?
ALTUNIAN: I'm really new to the state, so I want to be careful about making judgments or claims with my limited experience, but I can share what I've heard so far in my research around the Rhode Island business community.
Many of the themes, both challenges and opportunities, that I've heard so far echo some themes I'm familiar with from my experience in Austin; develop and support startup companies in a way that attracts investors and promotes commercial success; developing and maintaining a strong, educated workforce; and ensuring a favorable regulatory environment for businesses and start-ups.
PBN. Over the winter, you spoke to PBN about efforts to create a University Network for Innovation and Entrepreneurship through RIHub, building on a similar organization you organized in Texas. What updates have happened to the UNIE-RI initiative since then?
ALTUNIAN: I really appreciated RIHub's leadership in bringing the UNIE group together. The group's inaugural meeting, which included most of Rhode Island's universities, was held earlier this year, and the next is expected to have even more participants in early May.
UNIE's goal is to encourage collaboration and share best practices among the state's higher education institutions and work together to support innovation and entrepreneurship. Universities play an essential role in the development of the economy, and each member of the UNIE brings with them unique opportunities and perspectives. Working together and sharing opportunities that promote student learning and engagement provides fantastic opportunities for students and the community.
A great example of the opportunity before us this past weekend was an event held at Innovate Newport called the Rhode Island Student Entrepreneurship Summit. Innovate Newport, supported by RIHub, brought together students and faculty from Salve Regina University, the University of Rhode Island, and Roger Williams University. The event featured workshops, flash talks and keynote speakers. Most importantly, it connected students from those different universities.
I hope that events like this will lead to the development of a network of Rhode Island's next generation of innovators and entrepreneurs. I think this is an early indicator of what we will see going forward.
Jacqueline Vogel is a PBN staff writer. You can reach him at Voghel@PBN.com.

Want to share this story? Click here to purchase a link that allows anyone to read it on any device, whether they're a subscriber or not.