Croatia is the best destination for travelers who want to explore the natural beauty of Europe. Discover the best national parks in Croatia and start planning your trip.
Croatia is the perfect place to go if you want to get away from it all. It is a beautiful country rich in culture and history, but it also has an incredible natural landscape that will blow your mind.
The country is known for its natural beauty, such as its mountains and beaches, and it's easy to see why, with hundreds of miles of coastline along the Adriatic Sea, as well as stunning landscapes inland.
There are many national parks in Croatia that really showcase the country's spectacular natural scenery. Just grab your ETIAS Croatia and you'll be ready to explore.
Plitvice Lakes National Park
Plitvice Lakes National Park is the oldest and largest of all Croatian national parks, spanning over 30,000 hectares. The park is a UNESCO World Heritage Site and one of the most visited tourist attractions in Croatia.
The park is known for its 16 interconnected lakes and waterfalls that cascade into a spectacular limestone canyon. Here you can choose your hiking trails and explore the incredible views of the turquoise water.
Risnjak National Park
Risnjak National Park is located in the most mountainous and forested region of Croatia, Gorski Kotar. It covers an area of ​​more than 60 square kilometers and is covered with limestone and dolomite rocks.
It is home to a wide variety of plants and animals, from deer and bears to mushrooms and butterflies. The park is also known for its many trails, perfect for hiking or biking.
Krka National Park
Krka National Park is one of the most diverse and unique parks in all of Europe, with an incredible variety of flora and fauna. It is also home to a number of lakes and seven waterfalls.
One of the best national parks in Croatia, it also has several caves that visitors can explore. Caves are formed when groundwater seeps through layers of limestone rock, leaving large openings in the rock face.
Kornati National Park
Kornati Islands National Park is a group of small islands in Croatia near the Adriatic Sea. The park encompasses the archipelago and its surrounding waters, which are maintained as a national park by the Croatian government.
There are 89 islands known for their dramatic landscapes and wildlife, including rare birds and marine life. The park has many options for exploring the sea, hiking through lush forests and relaxing in the sun.
Paklenica National Park
Paklenica National Park is a protected area in southern Croatia. The main feature of the park are karst caves and beech forests, the latter of which are protected by UNESCO.
Visitors can also admire the Velika and Mala Paklenica gorges and observe the park's many species, including eagles, hawks, bears and deer. One of the most unique national parks in Croatia, it also has a number of caves that contain stalagmites, stalactites and many species of bats.
North Velebit National Park
North Velebit National Park is a protected area of ​​the Velebit mountain range in Croatia, which forms the border between the northern and southern parts of the country. The park occupies an area of ​​109 km2 in the northern part of the mountains.
The beech forests here were declared a UNESCO World Heritage Site in 2017, naming the old and primary beech forests of the Carpathians and other regions of Europe. The park also has many hiking trails, the most famous of which is called the Premužić Trail.
Mljet National Park
Mljet National Park is a national park on the island of Mljet, which is part of the Dalmatian archipelago. This is the only national park in the country that covers an entire island.
The park borders two saltwater lakes, including Veliko Jesero and Malo Jesero. These lakes are fed by underground springs and are connected by narrow channels called straits.
Biokovo Nature Park
Biokovo Nature Park, located on the southern coast of Croatia, was declared a nature park in 1981.
The park is a beautiful place to get away from the hustle and bustle of the city. The combination of thick forests, rocky peaks and deep gorges ensures that you can enjoy peace and quiet.
Brijuni National Park
Brijuni National Park is a national park in Croatia located on a group of islands called Brijuni. The main island is called Veli Brijun, which visitors can choose from during their trip.
The park offers a wide variety of recreational activities including hiking, biking, boating, and horseback riding.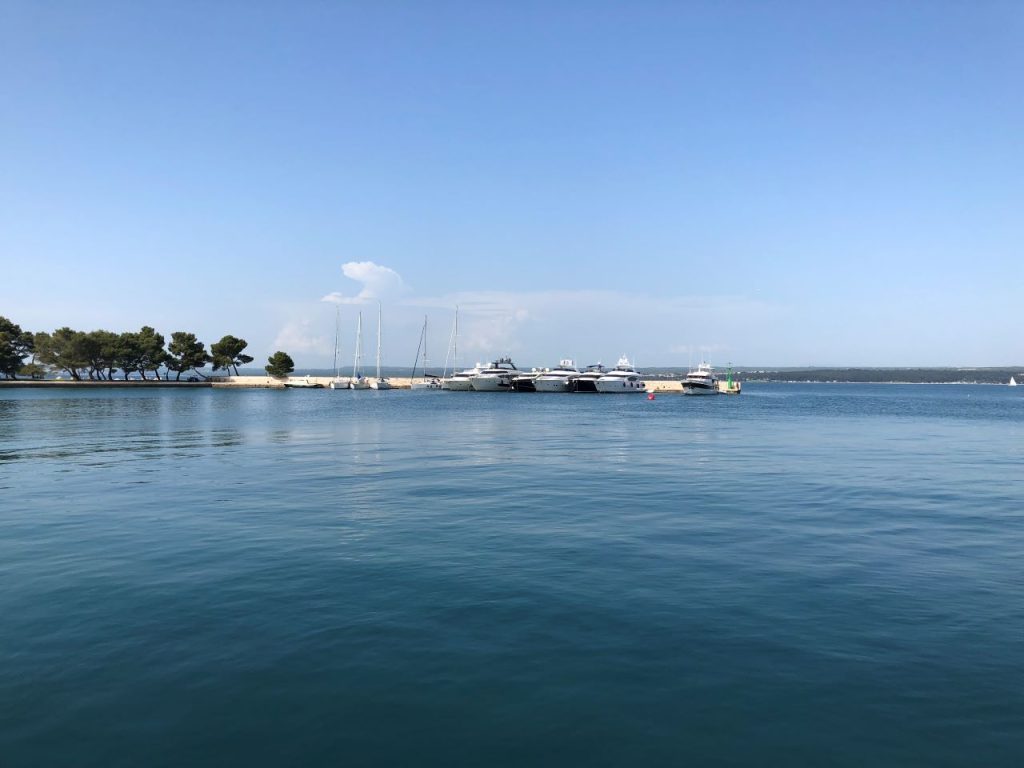 How many of Croatia's national parks have you been to? Is there a national park you would like to recommend?