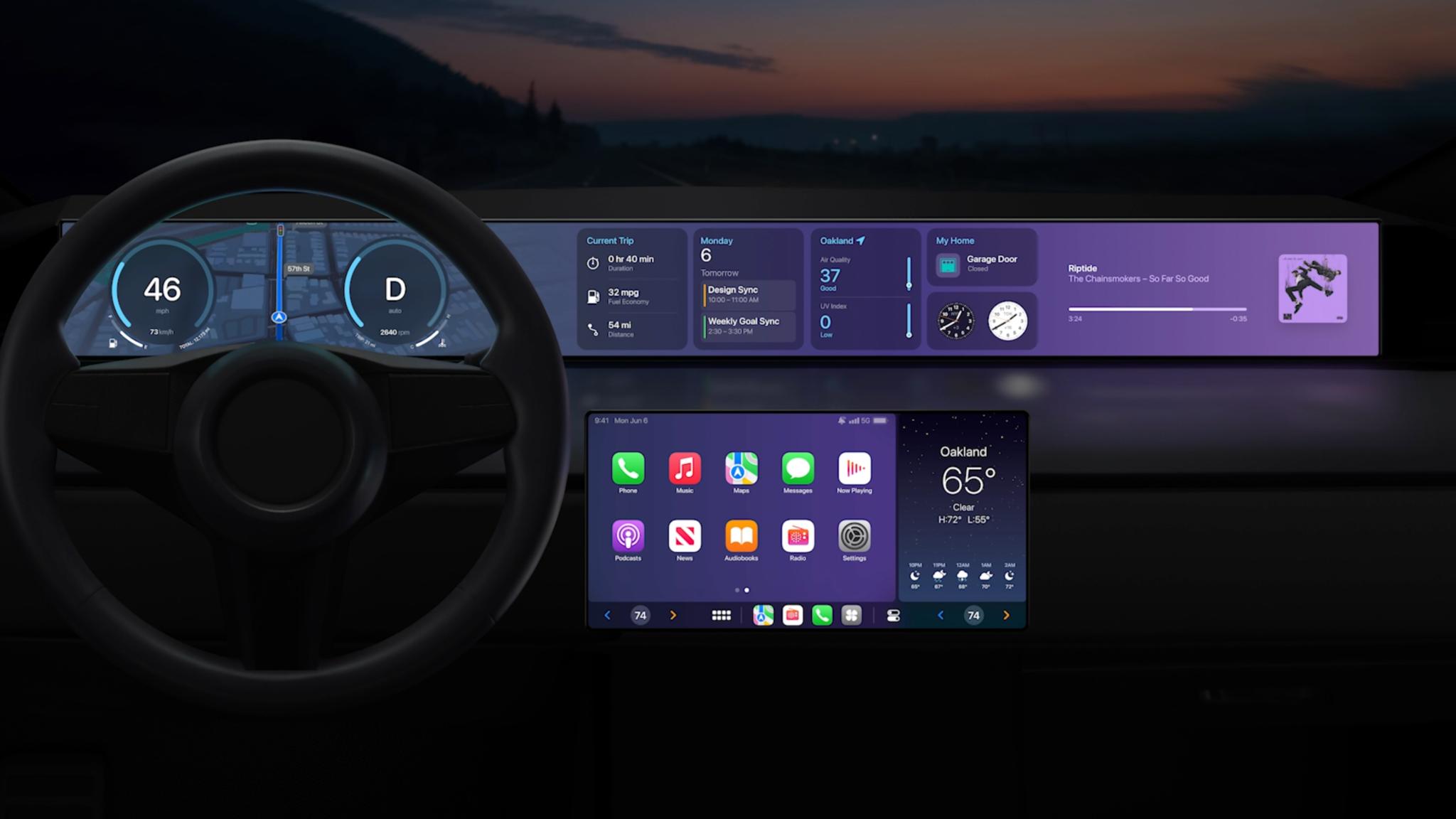 With the news that the largest automaker in the United States is ditching Apple CarPlay, you might be worried that others might be considering following suit. But that doesn't seem to be a concern.
GM says it won't offer CarPlay or Android Auto on future electric cars, instead using a Google-based in-car entertainment system full of custom apps. But a new report says other automakers are rushing to reiterate their commitment to CarPlay because people seem to like it.
"We continue to offer Apple Carplay and Android Auto because customers love the features that allow easy access and control from their smartphone apps, especially our EV customers, as some EVs currently do not offer those capabilities," a Ford spokesman said.
It's out on its own
That quote came after The Verge (opens in new tab) reached out to multiple automakers to see where they stand on CarPlay and Android Auto. And Ford isn't the only one.
Volvo just responded with a LinkedIn post from its CEO following Apple's iOS 16 CarPlay announcement. Jim Rowan said the company wants its cars to fit customers' lives and devices, suggesting CarPlay is here to stay.
Perhaps most notable is Honda, a company that is apparently using Google's embedded software for its future Accord. It responded to The Verge by saying it has no plans to ditch either CarPlay or Android Auto. It said customers "find value in our support for CarPlay."
Hyundai said it will keep CarPlay, which suggests Kia will too. BMW? It keeps CarPlay, but understands the GM mindset. "Although there are intrinsic benefits to using a native navigation system, esp [battery-electric vehicles]BMW currently has no plans to restrict the use of Apple CarPlay or Android Auto," Jay Hansen, BMW product and technology representative, told The Verge.
GM and perhaps BMW aside, there's a good chance your next car will join Apple's best iPhones for years to come, it seems.